For immediate release: TBD, 2016
Langley, B.C., and Halifax, N.S.—Even toddlers can begin to learn about conscious consumption, the movement to consider the impact of what we use and buy on the environment and our health. British Columbia-based Taslie Skin Care has found an innovative way to begin this conversation with young children.
"Since we began Taslie in 2008, we have been committed to environmental sustainability in our ingredients and packaging. We wanted to find a way to connect the very young people who use our products to that mission," explains Taslie founder and CEO Tami Main.
Taslie is known nationally for its organic soaps and creams developed for infants and young children and beloved by pediatricians and naturopaths.
"Our best-selling Head-to- Toe body wash comes in a turtle-shaped dispenser that kids love," says Main. "So we decided to donate a portion of our sales to the Canadian Sea Turtle Network. The story of the turtle bottle helping turtles in Canada is an easy way for kids to begin to understand the importance of thinking about the products they choose."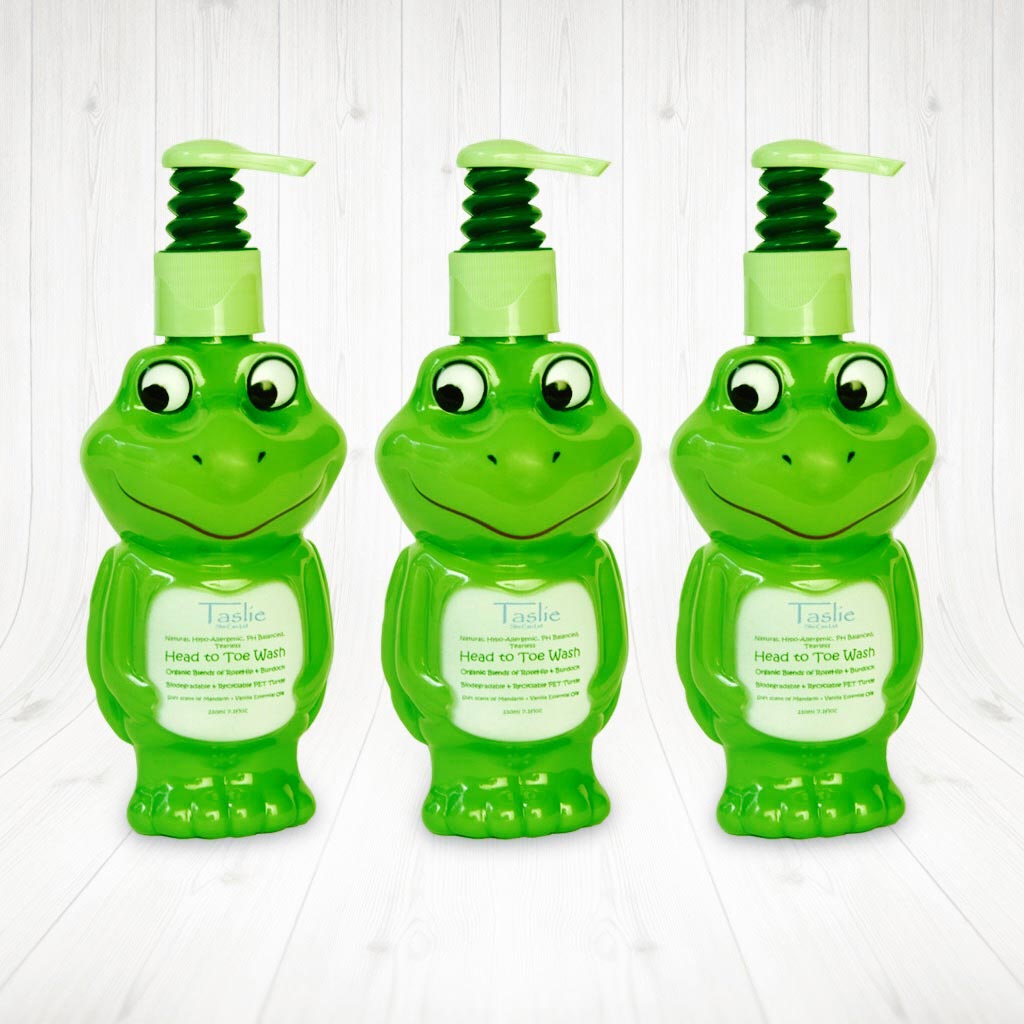 "We love the idea that each time a little set of hands pumps soap out of this dispenser that child understands that he or she is helping conserve endangered sea turtles," says Kathleen Martin, executive director of the Halifax-based Canadian Sea Turtle Network. "It's simple. But it is also profound. Human actions impact the environment."
-30-
Taslie Skin Care (www.taslie.com) has been lovingly creating natural, organic skincare products for babies and children in environmentally-friendly packaging since 2008. For information on retailers, visit www.taslie.com.
The Canadian Sea Turtle Network (www.seaturtle.ca) is a charitable organization involving scientists, commercial fishermen, and coastal community members working to conserve endangered sea turtles in Canadian waters and worldwide.
Media contacts:
Tami Main, Founder and CEO, Taslie Skin Care
(778) 683-1539
taslieskincare@gmail.com
Kathleen Martin, Executive Director, Canadian Sea Turtle Network
(902) 483-1781
kmartin@seaturtle.ca
http://www.newswire.ca/news-releases/turtle-bottle-helps-young-children-understand-conscious-consumption-588109372.html